We're militaria collectors just like you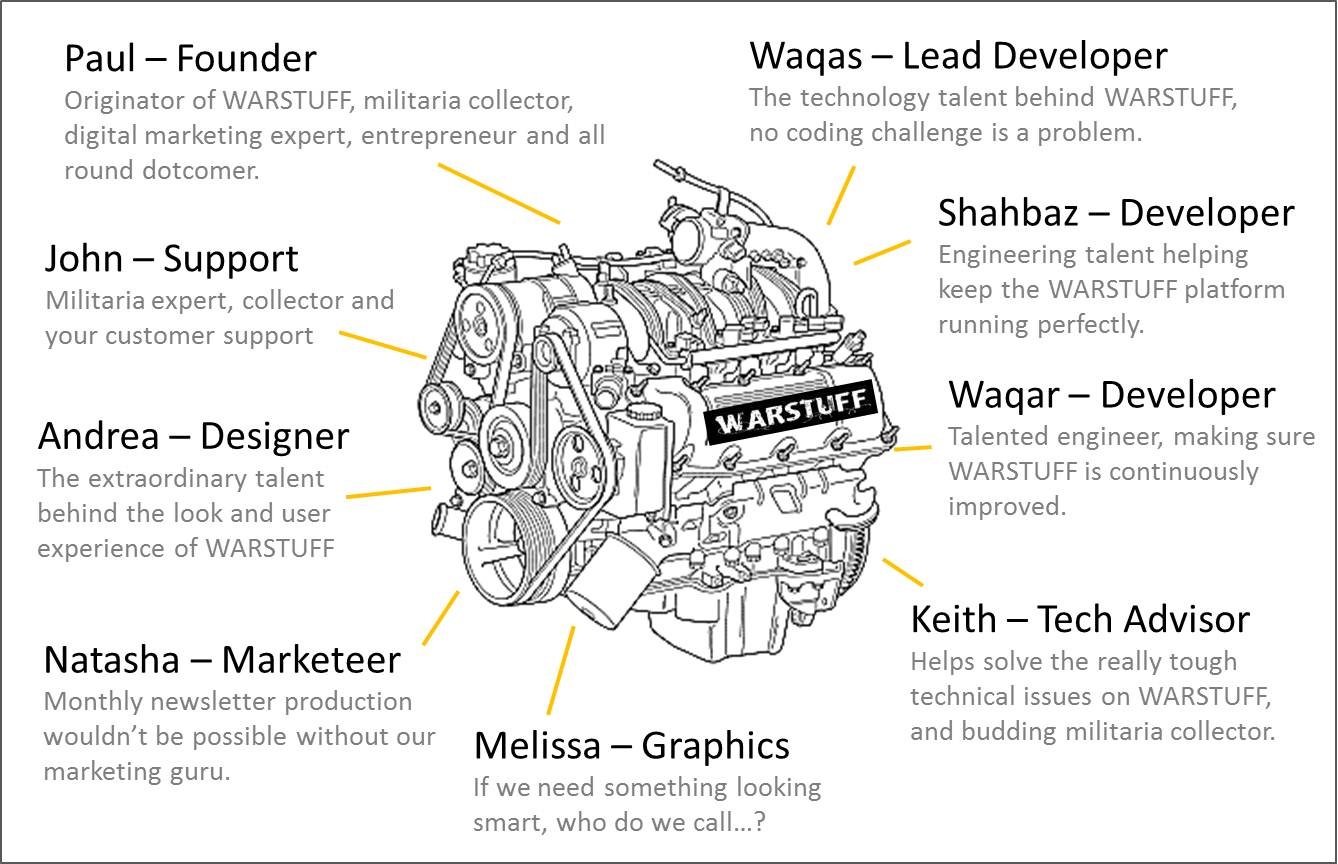 WARSTUFF is the leading militaria auctions and shopping marketplace in which collectors and dealers can buy and sell all types of militaria and war relics online. Launched in 2009, non-political and based in Canada, WARSTUFF has enjoyed consistent growth of visitors who are using our service as an alternative to generalist sites such as eBay.
Our team have built-up years of experience, passion and expertise buying and selling militaria online. They, like many others, noticed as mainstream sites have grown their policies and fee structures have become prohibitive to the specialist militaria collector. In the face of this, we built WARSTUFF to better serve our collecting community.
If you are a militaria collector or dealer, we are here to help you every step of the way. We will supply you with all the facts and guidance to help you get the most of your experience using our service.
We're all collectors just like you. Why not join us today?
We're here to help
Thanks for checking out WARSTUFF. We'd be pleased to hear how we can serve you better. Get in touch at [email protected]
Address
WARSTUFF Ltd, 210 Dufferin Avenue, Winnipeg, Manitoba
Canada, R2W 2X5