Advertise on WARSTUFF and get seen
When people search for militaria, they come to us. Advertising your organisation, services or product with us means you are reaching a specialist, targeted audience. We have 20 satellite sites to WARSTUFF also working to get your brand seen.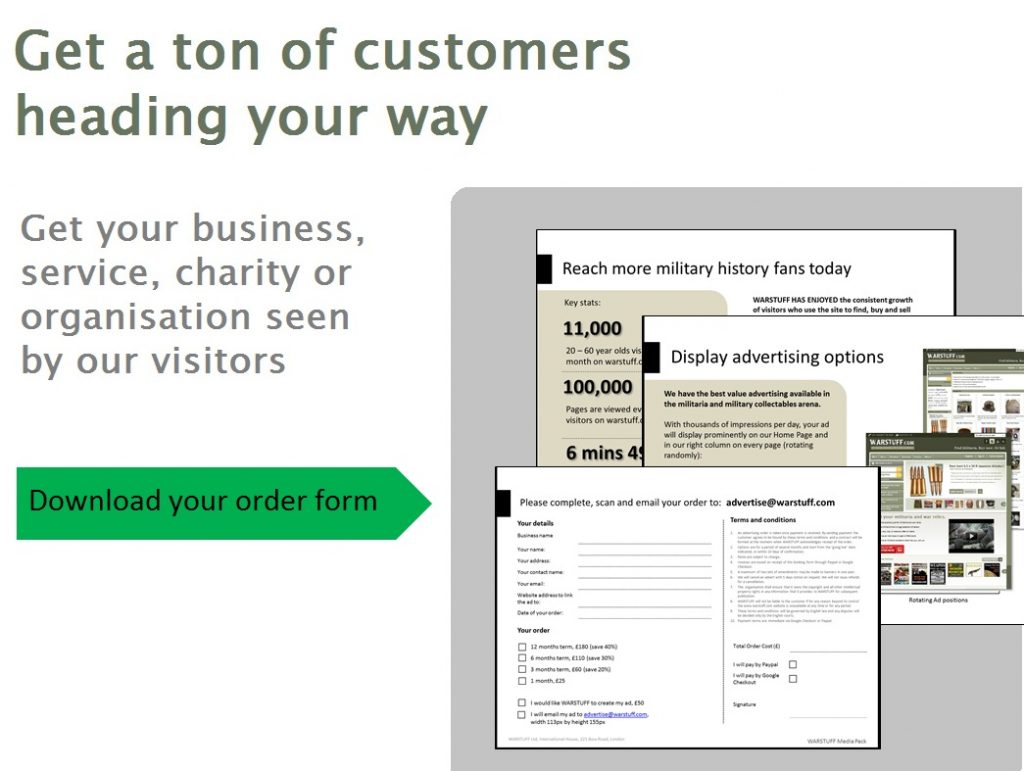 Looking for a great place to advertise?
WARSTUFF represents the best value advertising available in the militaria, war relics and military collectibiles arena. With thousands of impressions per day, your ad will display prominently on our Home Page and in our right column on every page (rotating randomly).
Our adverts are:
1 month $35
3 months $84 (save 20%)
6 months $147 (save 30%)
12 months $252 (save 40%)
Email your ad order stating the option you would like to [email protected]